Submitted by

Katrina Gargett

on Fri, 01/13/2017 - 17:32
By Andrew Henderson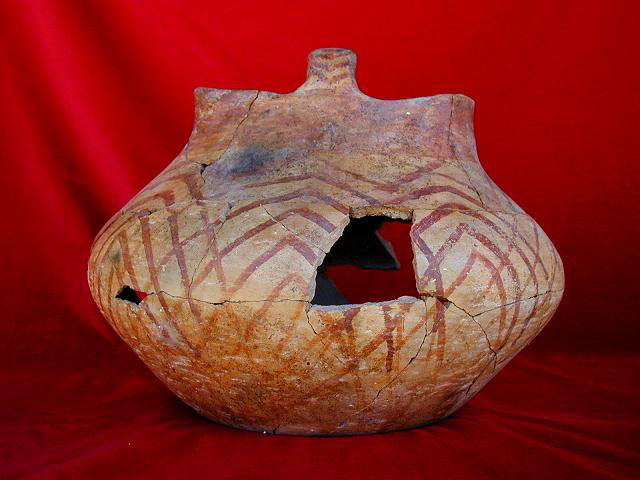 Although technologies evolve and change, fundamentally their core function and designs often remain the same. It has long been thought that pottery styles and shapes were influenced by earlier organic containers such as baskets. It is often argued that the shape and decorative patterns on pottery from the American southwest, for example, mimic the designs of earlier basketry. Within this context, the ongoing work of Ҫatalhöyük's ceramic specialist Ingmar Franz suggests that these influences may also be present in the pottery found at the West Mound.
Basketry was a common craft at Ҫatalhӧyük during the Neolithic, with basket containers being used alongside undecorated pottery for everything from storage to burying the dead. Amazingly, fragments of these baskets can still be found 9000 years after they were made, allowing us to get an idea of their appearance and design. Their shape is further indicated by looking at the remains of people buried within baskets and studying the forms that are left behind as imprints on the soil.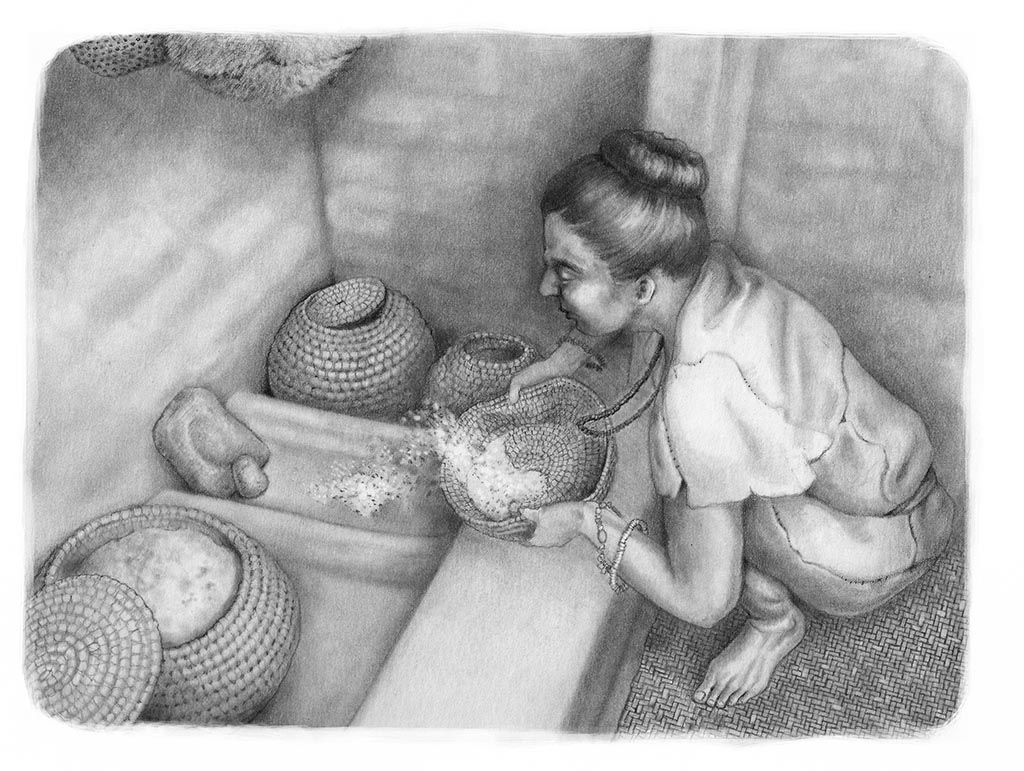 The settlement of the West Mound saw a move away from organic containers and simple pottery in favour of decorated pots, part of a wider regional change known as the 'Painted Pottery Revolution'. This trend continued at Ҫatalhӧyük throughout the Chalcolithic period. Many of these painted pots take on a similar form to the baskets found at the East Mound and their decorative patterns can be interpreted as mimicking the coils and weaves of basketry. As Ingmar speculates, this was perhaps due to "a desire for form and function to remain consistent".
The causes of this change are unclear, yet Ingmar believes that shifts within people's daily lives meant that crafting elaborate baskets became too time-consuming. In his opinion this could be an indication of a challenging period for the people at Ҫatalhӧyük, and the region as a whole. It is by studying seemingly small and insignificant details such as this that we can make interpretations that have a dramatic effect on how we understand Ҫatalhӧyük and the wider landscape.